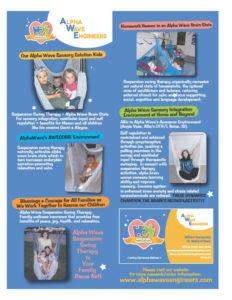 Alpha Wave Engineers Environment research project works with schools, centers for autism, families with children who have Autism, adults with Asperger's syndrome, and programs that work with Post Traumatic Stress Syndrome.
Mission Statement
Alpha Wave Engineers is dedicated to providing high-quality suspension swings and accessories that generate alpha brainwaves: relieving stress, promoting overall good health with mind and body connection, supporting healthcare providers in cognitive development for special needs patients.
Our Values & Ethics
Our values guide the way we work with our business partners, within our communities, and with each other.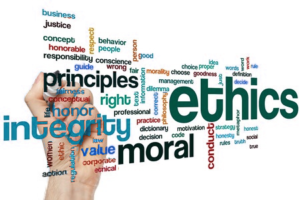 Ethics — Integrity — Empathy — Courage — Greatness
Ethical conduct and social responsibility characterize our way of doing business.
Integrity means doing right by our company, customers, connections, and society as a whole.
Empathy begins with paying close attention to the world around us, to listen and respond to the needs of others.
Courage is the willingness to tell the truth and to challenge hierarchy, accepted practice and conventional wisdom. It means standing by our convictions and acting on our beliefs. It takes courage to be great.
Greatness is exceeding consumer expectations through our commitment to delivering high quality products, backed by our 100% quality money back guarantee.